Contact information

For information on the Northeast Sands Ecological Landscape, contact:
Yoyi Steele
Planner
608-266-3568
Regional Master Plan for:

Northeast Sands Ecological Landscape

This planning effort covers the Northeast Sands Ecological Landscape and includes wild rivers, state natural areas, and wildlife and fishery areas. The Northeast Sands encompasses portions of Florence, Marinette, Oconto and Menominee counties and a very small portion of Shawano County. Wild rivers and high-quality coldwater streams, extensive forests and pine barrens are well-represented in this planning process. These areas and other department properties on the landscape provide a variety of quality recreation opportunities to the public year-round.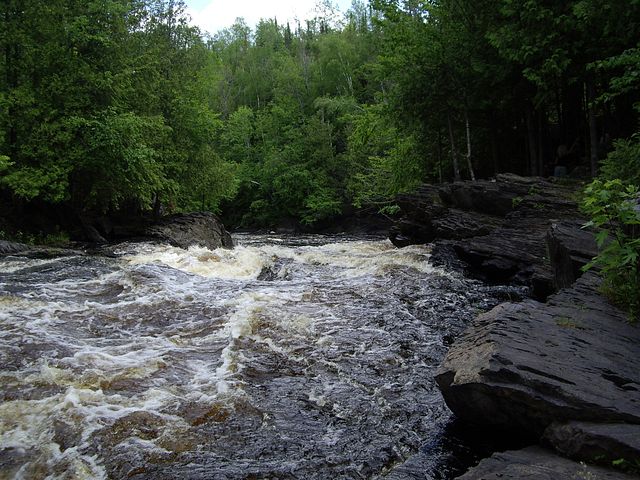 Planning Update
The proposed Northeast Sands Regional Plan was presented to the Natural Resources Board (NRB) at the October 2019 meeting. The agenda item was tabled and the Board directed staff to look more closely at unresolved issues relating to several management areas on the Pine-Popple Wild Rivers property. The department has conducted additional analyses and the proposed plan has been revised. The revised proposed plan is now available.
Proposed Northeast Sands Regional Plan [PDF]
To access links to individual chapters of the proposed plan and the maps, scroll down below the interactive map and click on "Proposed Regional Plan" and "Maps", respectively.
The revised version of the proposed plan will be presented to the NRB at their January 22, 2020 meeting in Madison. Visit the NRB webpage for more information.
If you wish to submit a comment to the NRB or testify during the meeting, please follow the NRB public participation guidelines.
If you have any questions, please contact Yoyi Steele at:
Yoyi Steele
608-266-3568
The map below shows the location of many of the properties in this planning process. Click the map below to read about the properties and management considerations for each.
About the Northeast Sands Ecological Landscape

Proposed Regional Plan

Maps

Public Involvement

Draft Plan Comment Summary [PDF]

Scoping meeting comment summary [PDF]

Contact Information

For information on the Northeast Sands Ecological Landscape, contact:
Yoyi Steele
Planner
608-266-3568
Last revised: Wednesday January 08 2020