Contact information

For information on interim forest management plans, contact:
John Pohlman
Property planner
608-264-6263
Interim Forest Management Plans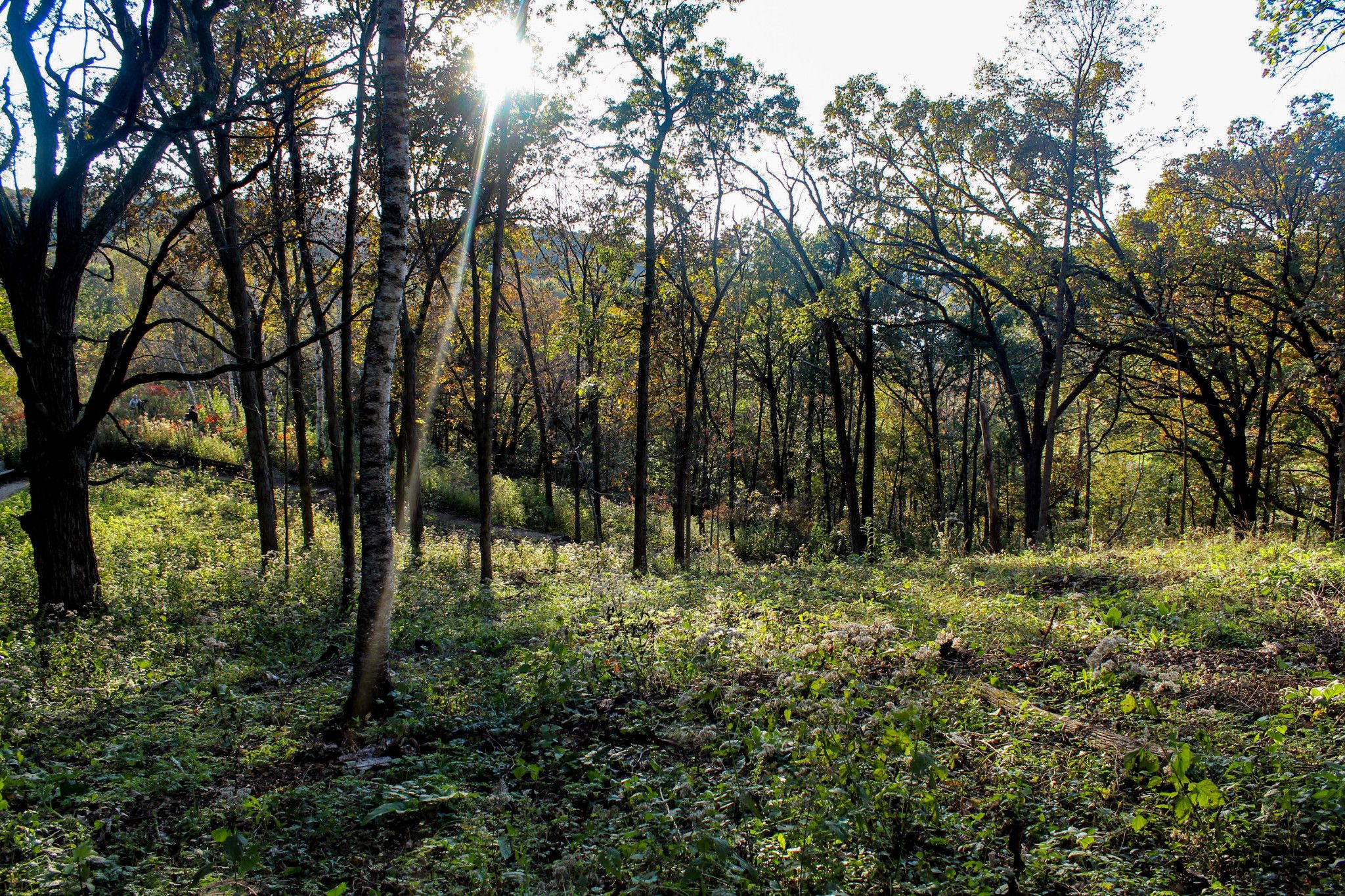 Interim Forest Management Plans (IFMPs) are intended to guide timber management on properties that do not yet have formal master plans. The department expects to complete detailed master plans for these properties at some point in the future. Until then, the IFMPs will guide the management of forest resources for the identified properties. The plans are comprised of three parts:
a short narrative describing the property's habitats and notable features;
a listing of the proposed management objectives; and
a description of the techniques that the department proposes to use to achieve these objectives.
There are two draft Interim Forestry Management Plans available for public review from February 12 to February 27, 2020.
Comments may be submitted online or through Mail-in comment form below.
Property details can be found in the Open for comment tab below.
Open for comment
The draft Interim Forestry Management Plans available for public review:
Property
Plan PDF
County
Box Elder Sate Natural Area
Draft IFMP

[PDF]

Dane
Clear Lake Public Access
Draft IFMP

[PDF]

Rock
Properties with completed plans
Interim Forest Management Plans
County
Properties involved
Plan
Adams
Colburn Wildlife Area
Plan

[PDF]

Adams
Quincy Bluff & Wetlands State Natural Area
Plan

[PDF]

Adams
Upper Neenah Creek Fishery Area
Adams County Remnant Fishery Area
Plan

[PDF]

Adams
Roche A Cri State Park
Plan [PDF]
Ashland & Iron
Hay Creek - Hoffman Lake Wildlife Area
Plan

[PDF]

Adams and Marquette
Caves Creek Fishery Area
Upper Fox Headwaters State Natural Area
John A. Lawton Fishery Area (formerly Tagatz Creek Fishery Area)
Lawrence Creek Fish and Wildlife Area
Lawrence Creek State Natural Area
Plan

[PDF]

Adams and Waushara
Big Roche-a-Cri Fishery Area
Plan

[PDF]

Barron
Engle Creek Springs Fishery Area
Hickey Creek Fishery Area
Little Dummy Lake Public Access
Prairie Lake Public Access
Turtle Creek Fishery Area
Yellow River Fishery Area

Plan

[PDF]

Barron
Almena Wildlife Area
Barker Creek Wildlife Area
Brown Creek Wildlife Area
Galbraith Wildlife Area
Grassy Lake Wildlife Area
New Auburn Wildlife Area
Sweeney Pond Wildlife Area

Plan

[PDF]

Barron & Polk
Loon Lake Wildlife Area
Plan

[PDF]

Bayfield
Inch Lake State Natural Area

Plan

[PDF]

Bayfield
Lost Creek Bog SNA

Plan

[PDF]

Bayfield
South Shore Lake Superior Fish and Wildlife Area
Plan

[PDF]

Bayfield
Middle Eau Claire Lake
Pickerel Lake
Plan

[PDF]

Brown
Red Banks Alvar State Natural Area
Plan

[PDF]

Buffalo
Merrick State Park
Plan

[PDF]

Buffalo, Eau Claire, Jackson, Trempealeau
Buffalo River State Trail
Plan

[PDF]

Burnett and Polk
Culbertson Springs Fishery Area
Goose Lake Wildlife Area
Spring Creek Fishery Area
Clam River Fishery Area
Round Lake Fishery Area
Sand Lake Fishery Area
Twin Lakes Wildlife Area
St. Croix River Public Access
Bass Lake Habitat Area
Yellow Lake Habitat Area
Sand Creek Fishery Area

Plan

[PDF]

Calumet
Brillion Wildlife Area
Plan

[PDF]

Calumet
Killsnake Wildlife Area
Plan

[PDF]

Chippewa
Hallie Marsh Wildlife Area
Plan

[PDF]

Chippewa
Lake Wissota State Park
Plan

[PDF]

Chippewa
Tom Lawin Wildlife Area
Drywood Creek Wildlife Area
Plan

[PDF]

Chippewa & Eau Claire
Elk Creek Fishery Area
Hay Creek Fishery Area
McCann Creek Fishery Area
Sand Creek Fishery Area
Duncan Creek Fishery Area
Bob Lake Fishery Area
Clear Creek Fishery Aera
Lowes Creek Strambank Protection Area

Plan

[PDF]

Clark
Owen Wildlife Area
Plan

[PDF]

Columbia
Poynette State Game Farm
MacKenzie Center
Plan

[PDF]

Crawford
Kickapoo River Wildlife Area - Bell Center Unit
Kickapoo River Wildlife Area - Wauzeka Unit
Plan

[PDF]

Crawford, Dane, Grant, Iowa, Richland & Sauk
Lower Wisconsin State Riverway
Plan

[PDF]

Crawford
Rush Creek SNA
Plan

[PDF]

Dane
Black Earth Creek Fishery Area
Mount Vernon Creek Fishery Area
Plan

[PDF]

Dane
Governor Nelson State Park
Plan

[PDF]

Dane
Waubesa Wetlands State Natural Area
Plan

[PDF]

Dane
Waunakee Marsh Wildlife Area
Plan

[PDF]

Dodge & Jefferson
Doge County gift lands
REM-Beaver Dam Lake
Scattered Wildlife Habitat and Extensive Wildlife Habitat Areas
Glacial Habitat Restoration Areas
Fox Lake Fishery Area
Scattered Wildlife Area (aka Westford Marsh Wildlife Area)
REM-Golden Lake
Statewide Public Access (aka Bark River Hatchery)
Extensive Wildlife Area (aka Arkin Marsh Public Hunting Ground)

Plan

[PDF]

Douglas
Douglas County Statewide Habitat Areas
Plan

[PDF]

Douglas
Frederic Tower Site
Plan

[PDF]

Douglas
North Country National Scenic Trail
Plan

[PDF]

Douglas
Pattison State Park
Plan

[PDF]

Douglas
St. Louis/Red River Streambank Protection Area
Plan

[PDF]

Dunn
Big Beaver Creek Meadow State Natural Area
Big Beaver Creek Wildlife Area
Bolen Creek Fishery Area
Gilbert Creek Fishery Area and Wildlife Area
Hay Creek Wildlife Area
Lambs Creek Wildlife Area
Muddy Creek Sedge Meadow State Natural Area
Muddy Creek Wildlife Area
Otter Creek Oak Barrens State Natural Area
Otter Creek Fishery Area and Wildife Area

Plan

[PDF]

Dunn
Hoffman Hills Recreation Area
Plan

[PDF]

Eau Claire
Augusta Wildlife Area
Plan

[PDF]

Forest
Bog Brook Wildlife Area
Little Rice Wildlife Area
Lily Lake Public Access
Arbutus Lake Public Access
Bishop Lake Public Access
Lake Lucerne Public Access
Pine Lake Public Access

Plan

[PDF]

Florence
Pine and Popple Wild Rivers
Plan

[PDF]

Florence
Spread Eagle Barrens State Natural Area
Plan

[PDF]

Grant
Big Spring Creek Fishery Area

Plan

[PDF]

Grant
Fenley State Recreation Area

Plan

[PDF]

Grant
Mount Hope Rearing Station
Plan

[PDF]

Grant
Nelson Dewey State Park
Plan

[PDF]

Grant
Wyalusing State Park
Plan

[PDF]

Green Lake
White River Marsh Wildlife Area and 2 embedded State Natural Areas:
White River Sedge Meadow State Natural Area
White River Prairie/Tamaracks State Natural Area
Plan

[PDF]

Green Lake and Marquette
Grand River Marsh Wildlife Area
Fountain Creek State Natural Area
Germania Wildlife Area
Germania Wet Prairie State Natural Area
Heart Lake Rearing Station Fishery Area
Rogers Memorial Habitat Preservation Area
Plan

[PDF]

Iowa
Blackhawk Lake Wildlife Area
Plan

[PDF]

Iowa
Governor Dodge State Park
Plan

[PDF]

Iowa
Love Creek Fishery Area
Plan

[PDF]

Iowa
Trout Creek Fishery Area
Plan

[PDF]

Iowa
Pompey Pillar Fishary Area
Plan

[PDF]

Iron
Caroline Lake State Natural Area
Plan

[PDF]

Iron
Lake Evelyn State Natural Area
Plan

[PDF]

Iron
Moose Lake State Natural Area
Plan

[PDF]

Iron
Turtle Flambeau Scenic Waters Area
Plan

[PDF]

Iron
Underwood Wildlife Area
Plan

[PDF]

Iron & Price
Southern Iron County Scattered Lands
Plan

[PDF]

Jackson
Bauer Brockway Barrens

Plan

[PDF]

Jackson
Halls (Stockwell) Creek Fishery Area

Plan

[PDF]

Jackson
Morgan Marsh Wildlife Area
Plan

[PDF]

Jackson
North Bend Bottoms Wildlife Area/Half Moon Lake Fishery Area
Plan

[PDF]

Jackson
North Branch Trempealeau River Fishery Area

Plan

[PDF]

Jackson
Northfield Lakes (Beaver Creek) Fish Rearing Station
Smith Pond Fishery Area
Trump Coulee Fish Rearing Station
Plan

[PDF]

Jackson
South Beaver Creek Wildlife Area
Plan

[PDF]

Jackson
Tank Creek Fishery Area
Plan

[PDF]

Jackson and Trempealeau
Buffalo River Fishery Area

Plan

[PDF]

Jefferson
Jefferson County Extensive Wildlife Habitat
Plan

[PDF]

Juneau
Lemonweir Bottomland Hardwood Forest State Natural Area
Plan

[PDF]

Juneau & Monroe
Mill Bluff State Park
Plan

[PDF]

Kewaunee
C. D. Besadny Fish & Wildlife Area
Plan

[PDF]

Lafayette
Belmont Mound State Park

Plan

[PDF]

La Crosse and Trempealeau
Van Loon Wildlife Area

Plan

[PDF]

Lafayette
Yellowstone Wildlife Area
Plan

[PDF]

Langlade
Evergreen River Fishery Areas
Plan

[PDF]

Langlade
Ackley Wildlife Area
Peters Marsh Wildlife Area
Woods Flowage Fishery and Wildlife Area/ Statewide Habitat Areas
Shadick Springs (Eau Claire River Fishery Area)
Klemmen Springs (Statewide Spring Ponds)
Eau Claire River Stream Bank Protection Area

Plan

[PDF]

Langlade
Upper Wolf River Fishery Area
Plan

[PDF]

Langlade & Lincoln
Spring Ponds, Public Access Sites and Miscellaneous State lands
Plan

[PDF]

Lincoln
New Wood State Wildlife Area
Ice Age Trail
Bill Cross State Wildlife Area
Plan

[PDF]

Lincoln & Langlade
Prairie River Fishery Area
Spring Lake Fishery Area
Alta Springs Fishery Area
Miscellaneous state lands
Plan

[PDF]

Lincoln & Oneida
Menard Island Group
Plan

[PDF]

Lincoln, Marathon and Taylor
Big Rib River Fishery Area
Rib River Fishery Area
Plan

[PDF]

Manitowoc
Collins Marsh Wildlife Area
Plan

[PDF]

Marathon
George W. Mead Wildlife Area
Plan

[PDF]

Marathon
McMillan Marsh Wildlife Area
Plan

[PDF]

Marathon
Plover River Fishery Area
Statewide Spring Ponds
Plan

[PDF]

Marathon
State Ice Age Trail (SIATA)
Plan

[PDF]

Marinette
Dunbar Barrens SNA

Plan

[PDF]

Marinette
Pike Wild River
Plan

[PDF]

Marinette
Town Corner Wildlife Area
Town Corner Cedars State Natural Area
Plan

[PDF]

Marquette
Observatory Hill State Natural Area
Plan

[PDF]

Marquette
White River Marsh Wildlife Area and 2 embedded State Natural Areas:
White River Sedge Meadow State Natural Area
White River Prairie/Tamaracks State Natural Area
Plan

[PDF]

Marquette and Waushara
Mecan River Fishery Area
Mecan Springs State Natural Area
Upper Fox Headwaters State Natural Area
Pine River Fishery Area
Willow Creek Fishery Area
White River Fishery Area

Plan

[PDF]

Monroe
La Crosse Valley Wildlife Area

Plan

[PDF]

Monroe and Jackson
Big Creek State Fishery Area
La Crosse River State Fishery Area
Sand Creek State Streambank Protection Area
Plan

[PDF]

Oconto
Lakewood Rearing Station
Plan

[PDF]

Oconto
Peshtigo Brook Wildlife Area
Plan

[PDF]

Oconto
South Branch Oconto River Fishery Area
Plan

[PDF]

Oneida
Squirrel River Pines State Natural Area
Plan

[PDF]

Oneida
Thunder Lake Wildlife Area
Plan

[PDF]

Oneida & Vilas
Wildlife Areas within Northern Highlands-American Legion State Forest
Plan

[PDF]

Oneida & Vilas
Oneida & Vilas County Scattered Lands
Plan

[PDF]

Pepin
Lake Pepin Wildlife Area
Plan

[PDF]

Pierce
Kinickinnic State Park
Plan

[PDF]

Pierce
Nugget Lake County Park

[exit DNR]

Plan

[PDF]

Pierce
Pierce County Islands Wildlife Area
Plan

[PDF]

Pierce
South Fork of the Kinnickinnic River Streambank Protection Area
Plan

[PDF]

Polk
Behning Creek Fishery Area
REM-Bone Lake
REM-Big Round Lake
REM-Apple River (aka Little Falls)
Lotus Lake (aka East Lake) Fishery Area
Omer Springs Statewide Spring Pond
Snake Creek Springs
Wagon Landing Springs Spring Pond
Nimon Lake Public Access
Pickerel Lake Public Access
Twin Lake (aka Herby Lake) Public Access
Balsam Branch Wildlife Area
scattered properties in Alden, Black Brook, and Clear Lake townships
Plan

[PDF]

Polk
McKenzie Creek Wildlife Area
Plan

[PDF]

Polk
Polk County Ice Age Trail
Plan

[PDF]

Polk
Osceola Hatchery
Plan

[PDF]

Polk
Parker Creek Fishery Area
Parker Creek Wildlife Area (Western Prairie Habitat Restoration Area)
Plan

[PDF]

Polk
Rice Beds Creek Wildlife Area
Plan

[PDF]

Portage
Dewey Marsh Wildlife Area
Plan

[PDF]

Portage
Little Plover River Fishery Area
Plan

[PDF]

Portage
Llewellyn (Murry Creek) State Ice Age Trail Area
Plan

[PDF]

Portage
Pickerel Lake State Natural Area
Plan

[PDF]

Portage
REM-Ten Mile Creek North Branch
REM-Mack Creek
REM-Stedmons Creek
Plan

[PDF]

Portage
Richard A. Hemp Rishery Area (Tomorrow River Fishery Area)
Plan

[PDF]

Portage & Adams
Buena Vista Wildlife Area
Leola Marsh Wildlife Area
Plan

[PDF]

Portage & Waupaca
Emmons Creek Fishery Area
Plan

[PDF]

Portage & Waupaca
Hartman Creek State Park
Plan

[PDF]

Portage & Waupaca
Little Wolf River Fishery Area
Plan

[PDF]

Portage & Waupaca
Radley Creek Fishery Area
REM-North Fork Radley Creek
Plan

[PDF]

Portage and Wood
Paul J Olson Wildlife Area

Plan

[PDF]

Price
Cranberry Lake Public Access
Plan

[PDF]

Price
Kimberley Clark Wildlife Area
Plan

[PDF]

Price
Spring Creek Wildlife Area
Plan

[PDF]

Racine and Kenosha
New Munster Wildlife Area
Tichigan Wildlife Area
Honey Creek Wildlife Area
Plan

[PDF]

Richland
Melancthon Creek Fishery Area
Hansell Creek Fishery Area

Plan

[PDF]

Rusk
Washington Creek Wildlife Area
Ten Mile Creek Wildlife Area
Potato Creek Wildlife Area
Plan

[PDF]

Rusk
REM-Thornapple River
REM-Weirgor River
Plan

[PDF]

Sauk
Baraboo Hills
Plan

[PDF]

Sauk
Baraboo Hills
Plan

[PDF]

Sauk
Cady Marsh State Natural Area
Plan

[PDF]

Sauk
Plain Honey Creek Watershed - White Mound County Park
Plan

[PDF]

Sauk and Juneau
Rocky Arbor State Park
Plan

[PDF]

Sawyer
Benson Creek Fishery Area
Beverly Lake Fishery Area
Hauer Springs Fishery Area
Plan

[PDF]

Sawyer
Chief River Wildlife Area
Plan

[PDF]

Sawyer
Kissick Swamp Wildlife Area
Kissick Alkaline Bog Lake State Natural Area
Plan

[PDF]

Sawyer
Lake Helane State Natural Area

Plan

[PDF]

Sawyer
Weirgor Springs Wildlife Area
Eddy Creek Fishery Area
Plan

[PDF]

Shawano
Kroenke Lake State Natural Area
Plan

[PDF]

Shawano
Statewide Wildlife Habitat Area - Welder Property
Plan

[PDF]

Sheboygan
Kohler-Andrae State Park
Plan

[PDF]

St. Croix
Cylon Wildlife Area
Plan

[PDF]

St. Croix
Johnson Wildlife Area (Western Prairie Habitat Restoration Area)
Plan

[PDF]

St. Croix
Willow River State Park
Plan

[PDF]

St. Croix
Willow River Wildlife Area
Plan

[PDF]

Taylor
Pershing Wildlife Area
Plan

[PDF]

Trempealeau
Borst Valley Wildlife Area
Plan

[PDF]

Trempealeau
Chimney Rock Wildlife Area
Plan

[PDF]

Trempealeau
Lakes Coulee Wildlife Area
Plan

[PDF]

Trempealeau
Perrot State Park

Plan [PDF]

Trempealeau
Scattered Wildlife and Pine Creek Remnant

Plan [PDF]

Trempealeau
Tamarack Creek Wildlife Area
Plan

[PDF]

Trempealeau
Trempealeau Lakes Fishery Area
Plan

[PDF]

Trempealeau
Vosse Coulee
Plan

[PDF]

Washburn
Bean Brook Fishery Area
Bear Lake Fishery Area
McKenzie Creek Fishery Area
Namekagon River Fishery Area (remnant)
Sawyer Creek Fishery Area
Spooner Lake (aka Crystal Brook) Fishery Area
Tozer Springs Spring Pond
Whalen Creek Fishery Area
Beaver Brook Wildlife Area
Flat Creek Wildlife Area
Statewide Public Access (Boat Landings)
Minong Ranger Station
Gov. Tommy G. Thompson Hatchery
Statewide HA (Shell Lake HA)
Lampson Tower Site

Plan

[PDF]

Washington
State Ice Age Trail Area - Holy Hill
Plan

[PDF]

Waukesha
Vernon Wildlife Area
Plan

[PDF]

Waupaca
Hartman Creek State Park
Plan

[PDF]

Waupaca
Myklebust Lake State Natural Area
Plan

[PDF]

Waupaca
Skunk and Foster Lakes State Natural Area
Plan

[PDF]

Waupaca
Doty Creek Fishery Area
Leer and Griffen Creek Fishery Area
Peterson and Sannes Creek Fishery Area
S. Branch Pigeon River Fishery Area
Trout-Nace Creek Fishery Area
Whitcomb Creek Fishery Area
Keller Whitcomb Creek Woods State Natural Area
Waupaca County Gift Lands

Plan

[PDF]

Waupaca
Waupaca River Fishery Area
Plan

[PDF]

Waushara
Greenwood Wildlife Area

Plan

[PDF]

Waushara
Mecan River Fishery Area
Pine River System Fishery Area
Willow Creek Fishery Area
White River Fishery Area
Upper Fox Headwaters State Natural Area
Mecan Springs State Natural Area
Plan

[PDF]

Waushara
Plainfield Tunnel Channel Lakes
Plan

[PDF]

Wood
Ten Mile Creek Streambank Protection Area
Plan

[PDF]