Regional Master Plan for:

Western Prairie Ecological Landscape

This planning effort covers the Western Prairie Ecological Landscape and includes extensive grasslands, remnant prairies, savannas, the lower St. Croix and the Kinnickinnic River corridors, and various coldwater and coolwater streams. Large blocks of forest are scarce or absent, but forested corridors occur in the larger river valleys. The Western Prairie encompasses St. Croix County and portions of Pierce and Polk counties. Scenic rivers, unique plant communities, surrogate grasslands and prairies are well-represented in this planning process. The department properties in this landscape provide a variety of quality recreation opportunities to the public year-round.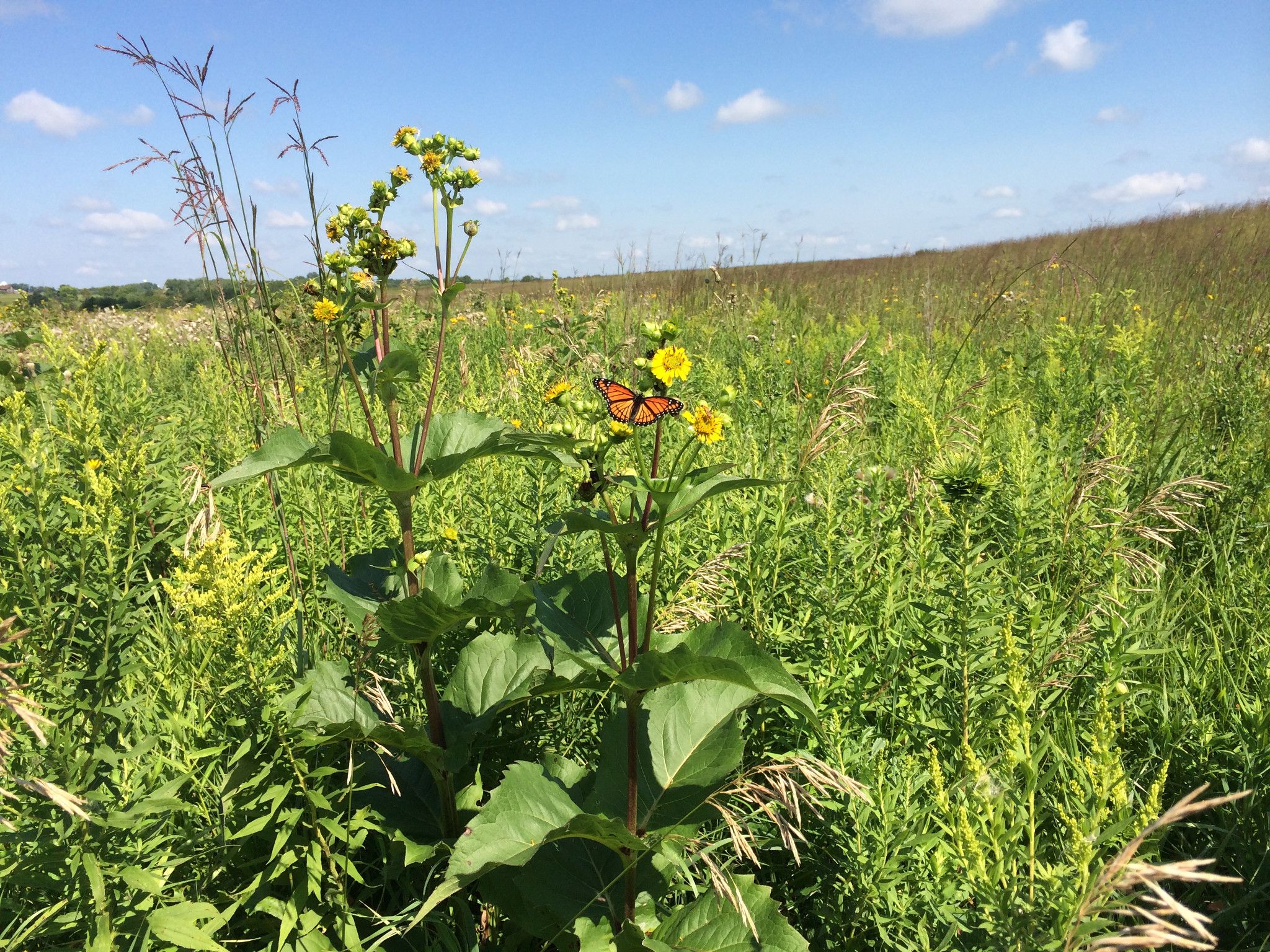 The map below shows the location of many of the properties in this planning process. Click the map below to read about the properties and management considerations for each.
About the Western Prairie Ecological Landscape

Ecological characteristics and management opportunities

Considerations for Planning and Management, full document. [PDF]

This section summarizes the ecological characteristics and management opportunities of the Western Prairie.

The Western Prairie Ecological Landscape (WP EL) is located on the western edge of the state and includes Pierce, St. Croix and portions of Polk counties. It encompasses 1,090 square miles (697, 633 acres) represents 1.9% of Wisconsin's total area.

Bedrock that underlies the surface of the Western Prairie Ecological Landscape was deposited in the Paleozoic Era and is predominantly sandstone and dolomite. The entire landscape was entirely glaciated. Major formations are till plains, end moraines, and outwash plains. The dominant soil is well-drained and loamy with a silt loam surface.

Water features in the WP EL include the lower St. Croix, Kinnickinnic, Apple and Willow Rivers. The Kinnickinnic River above River Falls is a designated Outstanding Resource Water and is known for some of the highest naturally reproducing trout per mile numbers in the United States. There are 58 named lakes and 72 unnamed lakes. Several dams exist within this landscape with three of those on the Willow River. The Little Falls dam at Willow River State Park in the is in the process of being rebuilt.

Historically, vegetation in the WP EL was a mixture of different forested and open communities with the largest percentage of prairie and brush habitat of all the ecological landscapes in the state. Changes to the landscape have occurred over time and agricultural lands have replaced the prairies, brush, grasslands in many areas. Almost half the current vegetation in the landscape is agricultural crops and another third of the area is nonnative grassland with smaller areas of open water, open water, open wetlands, and urban areas. Prairie remnants are very rare and occur mostly on steep west or southwest facing bluffs, in roadsides, cemeteries and utility corridors. Large forested blocks are generally scarce, but found in the river corridors. The major forest types are maple-basswood and oak-hickory with lesser amounts of lowland hardwoods.

Socioeconomic and cultural context

Socio-economic and cultural context, full document. [PDF]

The socioeconomic and cultural contexts of a region must be considered in any planning process. While this plan focuses on resource and recreation management of the properties, these underlying contexts are important in understanding the needs of the public when planning the properties of the Western Prairie Ecological Landscape (WP EL). The demographic and economic data reported here are for the two counties that make up most of the WP: Pierce and St. Croix counties.

Recreational resources and opportunities

Recreational resources and opportunities. full document [PDF]

The WP EL has over 36,800 acres, or 5.3% of all land and water is publicly owned. This is significantly less than the statewide average of 19.5% and ranks this landscape 13th out of the 16 ELs in Wisconsin. Demand for places to recreate is high given the proximity of the Twin Cities metropolitan area. Land cover, ownership, and land use patterns partly determine the types of recreation that are available to the public. In the WP, there is a much higher percentage of agricultural and grassland and a lower proportion of forest and wetland compared to the rest of the state.

Considerations for planning and management

Considerations for planning and management, full document. [PDF]

The following information summarizes ecological and recreational considerations for planning and management in the Wester Prairie Ecological Landscape (WP EL). This section provides a summary of the types of information the department uses to inform master planning decisions. Information is sourced from numerous documents, including primarily from the Ecological Landscapes of Wisconsin: an assessment of ecological resources and a guide to planning sustainable management (WDNR 2015) and the Wisconsin Wildlife Action Plan (WDNR 2015).

The master planning process takes both ecological and recreational considerations into account. The two may seem mutually exclusive at times, but they are closely connected: outdoor recreation on a property are shaped by the property's ecological characteristics. Thus, the ecological information presented here influences both resource management planning and recreation planning on DNR properties.

Public Involvement

Maps

Contact Information

For information on the Western Prairie Regional Plan, contact:

Beth Kienbaum
Planner
608-266-3219
Last revised: Monday August 26 2019